Quick View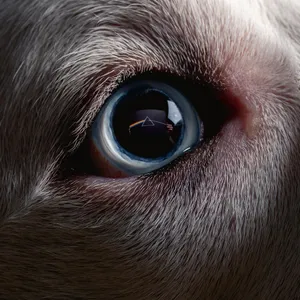 To celebrate the 50th Anniversary year of 'The Dark Side Of The Moon', Roger Waters announces the release of his homage to the original, 'The Dark Side Of The Moon Redux' Waters says 'when we recorded the stripped down songs for the Lockdown Sessions, the 50th anniversary of the release of The Dark Side Of The Moon was looming on the horizon. It occurred to me that The Dark Side Of The Moon could well be a suitable candidate for a similar re-working, partly as a tribute to the original work, but also to re-address the political and emotional message of the whole album. I discussed it with Gus and Sean, and when we'd stopped giggling and shouting 'You must be ****ing mad' at one another we decided to take it on. It's turned out really great and I'm excited for everyone to hear it. It's not a replacement for the original which, obviously, is irreplaceable. But it is a way for the seventy nine year old man to look back across the intervening fifty years into the eyes of the twenty nine year old and say, to quote a poem of mine about my Father, "We did our best, we kept his trust, our Dad would have been proud of us". And also it is a way for me to honor a recording that Nick and Rick and Dave and I have every right to be very proud of.'  
 As founding member, lyricist, and principal composer of Pink Floyd during the band's most influential and creative period, Roger Waters has achieved global success and global renown. Waters co-founded Pink Floyd in the mid-1960s. Under Waters' guidance, Pink Floyd made a series of best-selling albums during the 1970s, of which the most successful and iconic were The Dark Side Of The Moon, Wish You Were Here, Animals and The Wall. Roger Waters left Pink Floyd in 1985 and is now one of the most successful solo artists in the world.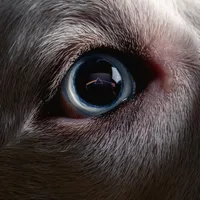 Quick View
Matador Records celebrates the 20th anniversary of The New Pornographers' second full-length, Electric Version (2003), with a limited edition opaque blue vinyl reissue.
Quick View
Limited double red and white colored vinyl LP pressing. The third Basement Jaxx album KISH KASH features an array of stellar guest vocalists including punk icon Siouxsie Sioux on the title track, London grime superstar Dizzee Rascal on "Lucky Star", the mighty pipes of Rock n' Soul diva Lisa Kekaula (of LA"s "The Bellrays") on "Good Luck" and rounds off with the mellow tones of Meshell Ndegeocello. Released on XL Recordings in 2004, the album subsequently won the inaugural GRAMMY award for "Best Dance/Electronic Album" and was nominated for the UK's prestigious Mercury Prize.
Quick View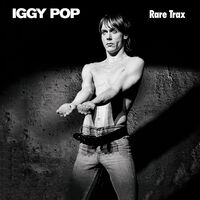 A comprehensive rarities collection from the godfather of punk rock, Iggy Pop! Includes outtakes from two of Pop's most important albums as well as some experimental recordings Pop did with Sex Pistol's Steve Jones and The Cars' Ric Ocasek! All audio has been meticulously digitally remastered to the highest possible audio quality! Packaged with remarkably informative liner notes by music historian Dave Thompson and little seen photos of Pop in his heyday!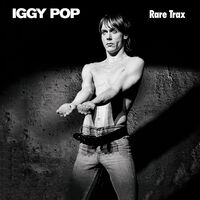 Quick View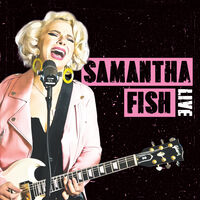 The deadly talented singer/songwriter Samantha Fish performs some of her best-loved songs live! Fish showcases her dexterous, blues guitar playing as well as her impressive vocals on these superb renditions of "Bulletproof," "Kill Or Be Kind" and lots more! Gorgeous SPLATTER vinyl makes this a release to die for!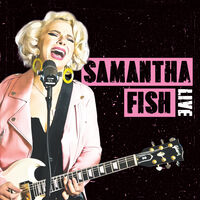 Quick View
Anti Records presents Neko Case's much anticipated 2013 studio album (and first album in over four years), The Worse Things Get, The Harder I Fight, The Harder I Fight, The More I Love You. Neko's most precise, urgent record to date, marked by a melodic immediacy, a loving embrace of the big rock gesture, and a lyrical frankness. The perfect culmination of Neko's trajectory so far the pop, folk and country influences, the fluid craft of her band, and that soaring voice, blended seamlessly into the album her legions of fans have been waiting for. Deluxe gatefold 2xLP includes 3 Bonus tracks and Side D of LP with etching and tattoo sheet.
Quick View
Double vinyl LP pressing. Away From The Sun is the second studio album by American rock band 3 Doors Down, released on November 12, 2002. The singles released for the album were as follows: "When I'm Gone", "The Road I'm On", "Here Without You" and "Away from the Sun". The recording sessions took place during the summer of 2002 with producer/engineer Rick Parashar at London Bridge Studios, in Seattle, Washington. The album has sold four million copies worldwide, including well over three million in the US alone. 3 Doors Down formed in 1996. The band rose to international fame with their first single.
Quick View
Limited edition on moss green (LP1) and turquoise (LP2) coloured 180-gram audiophile vinyl. Most musical genres arise as counter-reaction to a previous musical genre. This is also the case of New Wave which can be described as the follow-up to the punk and post-punk sound at the end of the 70s. At the beginning of the 80s, British bands changed their sound and influential figures such as entrepreneur Malcolm McLaren, fashion designer Vivienne Westwood stamped their mark on the New Wave scene. The double album New Wave Of The 80's Collected features artists that defined the sound of a decade, including U2, XTC, Propaganda, Tears For Fears, China Crisis, The Cure, Talk Talk, ABC, Echo & The Bunnymen, The Human League, Duran Duran, Thompson Twins, Simple Minds, Marillion and many more.
Quick View
This newly expanded 2LP edition of the 'Singles: Original Motion Picture Soundtrack' features the album's original 13 tracks newly mastered and freshly pressed across four sides of collectible 12" vinyl with a bonus CD insert of rarities and unreleased tracks. The bonus CD features previously unreleased recordings by Mudhoney, Paul Westerberg, Mike McCready and Chris Cornell in addition to rarities such as Cornell's 1992 EP 'Poncier' (debuting an early rendition of Spoonman") and tracks from the film not included on the original soundtrack album. This expanded edition includes, for the first time on CD, "Touch Me I'm Dick," the signature track from "Singles" performed by Citizen Dick (a fictional band created for the film featuring frontman Matt Dillon backed by Pearl Jam's Eddie Vedder, Stone Gossard and Jeff Ament). Also included are revelatory liner notes--and a track-by-track description of the album's musical contents--written especially for this collection by Cameron Crowe, the screenwriter and director of "Singles." The film's soundtrack is produced by Danny Bramson and Cameron Crowe.
Quick View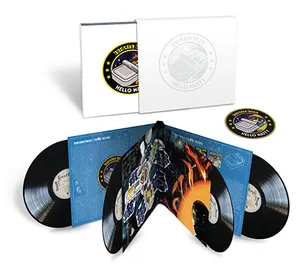 Celebrating the 25th Anniversary of Beastie Boys' multiplatinum Hello Nasty album, this deluxe vinyl reissue is a rare version of the album that was released as a limited run in 2009. It includes two additional LPs with 21 bonus tracks (remixes, B-sides, rarities) and features the singles "Intergalactic" (certified platinum), "Body Movin'" and "The Negotiation Limerick File." Co-produced by Beastie Boys and Mario Caldato Jr., it's a record that embraces a kaleidoscope of musical influences, with hat-tips to Latin psych-rock, Brazilian samba, jazz-funk, dub, post-punk and an impressive collection of collaborators ranging from reggae vagabond Lee "Scratch" Perry to Cibo Matto's Miho Hatori. Pressed on 180g vinyl, this Deluxe 4 LP boxset is housed in a hardcover slipcase and includes a removable sew-on patch. Limited Edition.
Quick View
Gearing up for another pivotal creative chapter, GRAMMY® Award-winning UK singer, songwriter, multi-instrumentalist and producer James Blake has released "Big Hammer," the debut single from his forthcoming, sixth studio album Playing Robots Into Heaven which will be released on September 8, 2023. Playing Robots Into Heaven follows the critically acclaimed Friends That Break Your Heart and will see James return to the electronic roots of his Hessle, Hemlock and R&S records days. It will also nod to his latest creation, the CMYK event series with Ronda INTL which kicked off in Los Angeles last March and will be venturing to London on July 6th.
Quick View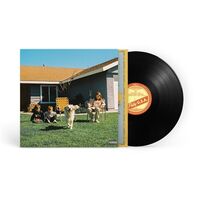 Acclaimed indie artist Petey will release USA – his first album for Capitol Records – on September 22, 2023. Petey is a one-of-a-kind, multi-hyphenate artist with heart, singular wit, unique vision and an expansive sonic range. Using a combination of arpeggiated synthesizers, distorted guitars and shouted vocals, Petey is unflinchingly candid as he examines depression, anxiety, masculinity and heartbreak with his music and new record. Available on vinyl with a folded poster included.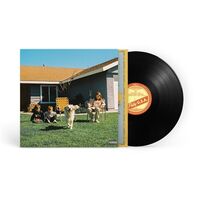 Quick View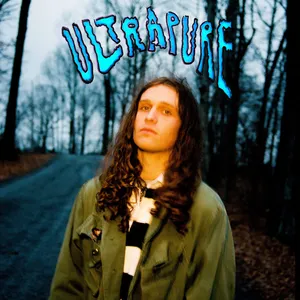 My favorite moments in the human experience are ones that you don't even realize have started, but feel so deeply when you realize they've ended. I refer to these as 'Ultrapure' moments. This album was my humble, unqualified, and earnest as hell attempt at sitting in those feelings until they had no choice but to burst out of my head. These songs are about a type of pain I hate and love, but mostly have a deep appreciation for.
We made this album during a particularly beautiful season in Nashville, TN. Working with Daniel Tashian and Konrad Snyder felt like being guided by two wise and empathetic souls – who also happen to be undeniable goofballs – to do nothing but be myself. They pushed me to trust myself, even to the point of me playing every instrument on this record so that it felt as personal as I wanted it to! (My first time playing drums or piano in front of anyone else! Horrifying!!!)
Making this album was a perfect combination of effortlessness and a struggle. It was very clear from the start it was going to be something I would never forget. The thesis formed when I wrote the title track, "Ultrapure," which was the second song I wrote for the album, after "Body." It was one of those rare artist's dream songs that took just 15 minutes to spill out after weeks of writing what were, essentially, a lot of shitty songs. It was the kind of song that laughed at me when I finished it, mockingly saying "I've been here all along dumbass!!!" So began a meditative cycle of me practicing getting out of my own way and letting these songs present themselves.
Throughout the record I wanted to open a lot of doors, peek my head in, and reflect for a bit. For the first time I'm addressing both the pains of my childhood, and the love I have for my mother. Honoring this duality, "Delaware," "Sunshine," and "Ultrapure" all touch on the defining moments of travel, danger, and uncertainty I felt in my early life, while their titles reference some of the most beautiful memories I have. Writing about all of this was totally new for me, but these songs guided me so kindly to the moments like "Breathe," "Chaos Party," and "Body," where I was able to celebrate the lessons those early pains taught me.
My proudest moments on this album occur in "Sunburn Fades," "Skyline," and "Sink;Swim." I'm not quick to pat myself on the back, it's actually really hard for me to do. But these songs allowed me to remember what it felt like to say exactly what I was feeling, and I'm proud of and grateful for that experience.
There is so much beauty in this world – heart wrenching, belly laughing, breathtaking beauty. I've seen it up close, and I've seen it fade away. How are we supposed to keep up with this infinite beautiful cycle of being alive? This album helped me discover my answer to that question I'm perpetually asking. To strive to be ULTRAPURE. To strive to be fearless, open-hearted, and unconcerned with the pain that loving the world and everyone in it can cause. To take the leap, laugh at yourself, and want nothing but that beauty to be.
I hope this album reflects that pursuit, and eases anyone's fears about needing to know everything. It certainly helped me. This album experience began and ended in what felt like an effortless blink of an eye, like a true ULTRAPURE moment would. I'm hoping it's the beginning of many more to come.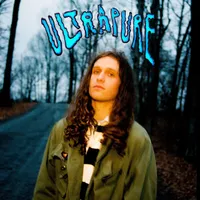 James Blake - Playing Robots Into Heaven - Republic Records
GRAMMY® Award-winning UK singer, songwriter, multi-instrumentalist and producer James Blake releases his sixth studio album Playing Robots Into Heaven. Playing Robots Into Heaven follows the critically acclaimed Friends That Break Your Heart and sees James return to the electronic roots of his Hessle, Hemlock and R&S records days.

  

Chappell Roan - The Rise And Fall Of A Midwest Princess - Island
Bold pop hooks, sex positivity, honest songwriting and a heavy dose of glitter make up the world of Chappell Roan, the next multi-faceted force in pop music. A technicolor celebration of self-discovery and transformation, The Rise And Fall Of A Midwest Princess tracks Chappell's cinematic journey of falling in queer love for the first time, while embracing all the messy and imperfect moments in-between. Penned by Amstutz alongside Dan Nigro (Olivia Rodrigo).



Bleach Lab - Lost In A Rush Of Emptiness - Nettwerk Records
Bleach Lab proudly call themselves perfectionists. The South London formed in 2017 as a duo of bassist Josh Longman and guitarist Frank Wates, they then recruited vocalist Jenna Kyle before reaching their final form at the start of 2021 with the recruitment of drummer Kieran Weston. After releasing three EPs, they are now gearing up for their debut album Lost In A Rush Of Emptiness, where the band felt free to experiment, always keeping true to their alternative nature. The songs on it are packed with widescreen, dreamy soundscapes that pushed their aesthetics forwards and continued the experimentation that exists at the heart of the project.

  

Carrie Underwood - Denim & Rhinestones [Deluxe Edition] - Capitol Nashville
This new Deluxe Edition features the original 12 tracks including the hit singles "Ghost Story" and "Hate My Heart," plus 6 additional songs including "Take Me Out" and her latest single "Out Of That Truck." Carrie is a true multiformat, multimedia superstar, spanning achievements in music, TV, film, and as a New York Times bestselling author and successful entrepreneur. She has sold more than 85 million records worldwide and recorded 28 #1 singles (14 of which she co-wrote).

  

Jason Isbell - Southeastern 10 Year Anniversary Edition - Southeastern Records



Green Day - Dookie: 30th Anniversary - Reprise



Jonas Brothers - The Family Business - Nettwerk Records



Boy Named Banjo - Dusk - Mercury Nashville

  

Steven Wilson - The Harmony Codex - Spinefarm



Read More

Reneé Rapp - Snow Angel - Interscope
Reneé Rapp's debut album Snow Angel kicks off her new era of music by putting her heart on full display as she continues to round out her already multi-dimensional artistry. Executive produced by Alexander 23, the album captures Rapp's ability to unabashedly speak her truth, whether it's through emotional ballads or infectious pop hits. In just a year, Reneé has already sold out shows nationwide while netting hundreds of millions of streams, making Snow Angel one of the most anticipated albums of the year. Now available on Indie Exclusive Translucent Coke Bottle Clear Vinyl.

  

K.Flay - MONO - Giant Music
K.Flay returns with her latest studio album MONO. This album features 15 all new songs including "Raw Raw," "Shy" and "Punisher," as well as Irish Goodbye, her collaboration with Vic Fuentes from Pierce The Veil.



Steve Miller Band - J50: The Evolution of the Joker - Capitol
Celebrate the 50th anniversary of The Joker. J50: The Evolution of the Joker, curated by Steve Miller, highlights 27 previously unreleased demos, live performances, studio outtakes and rehearsals from Miller's personal archive, including 8 never-before heard songs. Miller also provides narration guiding the "evolution" of the songs from The Joker.

The box set features a lenticular cover, 60-page book with liner notes from both Steve Miller & Anthony DeCurtis, a reproduction of a vintage Joker iron-on and a new Joker lithograph.

Also Available 2CD, Super Deluxe Edition 3LP + 7in, Indie Exclusive Limited Edition Gold LP



Corinne Bailey Rae - Black Rainbows - Black Rainbows Music
Black Rainbows is a musical project inspired by the objects and artworks collected by Theaster Gates at the Stoney Island Arts Bank in Chicago. Situated at the Great Grand Crossing neighborhoods of Chicago's South Side, Stoney Island Arts Bank is a cathedral to Black Art, a curated collection of Black archives comprising books, sculpture, records, furniture and problematic objects from America's past. As well as being a site for archive, the Arts bank is also a place for convening. Bailey Rae attended The Black Artists Retreat there in 2017 and performed in the space.  Wide ranging in it's themes, Black Rainbows' subjects are drawn from encounters with objects in the Arts Bank. Taking us from the rock hewn churches of Ethiopia, to the journeys of Black Pioneers Westward, from Miss New York Transit Queen 1957, to how the sunset appears from Harriet Jacobs' loophole. Black Rainbows explores Black femininity, Spell Work, Inner Space/Outer Space, time collapse and ancestors, the erasure Black childhood and music as a vessel for transcendence. The project will be released in various iterations - live performances, books, visuals, lectures, exhibitions, and more. Sonically, the album is a multi-genre mix of the progressive R&B, neo soul sound that will be familiar to fans but it also contains rock, jazz and electronic elements. The album was produced by S.J. Brown and Corinne Bailey Rae.

  

Brothers Osborne - Brothers Osborne - EMI Nashville
Current CMA and ACM Duo Of The Year, Brothers Osborne release their 4th studio album. This Grammy-winning duo's new album features 11 new tracks including the current Top 20 hit, "Nobody's Nobody." John Osborne of the band shared, "As musicians, we're constantly evolving and pushing ourselves to new heights. With our fourth album, we've teamed up with a new producer, Mike Elizondo, and embraced his approach to our sound and story. Our expectations were already high and he absolutely shattered them. It's exciting to see where this journey will take us and we can't wait to share this sound with everyone. Life and art are about growth and taking risks, and we're ready to take on the challenge."

  

Bahamas - BOOTCUT - Republic Records
Bahamas' sixth full-length album, BOOTCUT, sees Afie Jurvanen lean into his (Alt and Old-Time) Country music influences. Produced by Grammy-nominated Robbie Lackritz (Jack Johnson, Peach Pit) and Dan Knobler (Allison Russell), the album features Country legend (and current Eagle) Vince Gill, pedal-steel maestro Russ Pahl (Kenny Rogers), bassist Dave Roe (Johnny Cash), harmonica player Mickey Raphael (Willie Nelson) and many more.



Teddy Swims - I've Tried Everything But Therapy: Part 1 - Warner Records
Reigning from Atlanta, GA, vocal powerhouse Teddy Swims masterfully blends genres from pop, soul, hip-hop, to R&B. Throughout the last four years, Teddy has spent countless hours honing his craft by writing original music and solidifying who he is as an artist. His remarkable debut album I've Tried Everything But Therapy: Part 1 is a transformative record that pushes boundaries, inviting listeners to come along on his personal journey of self-discovery and growth. With his soul-stirring voice and heartfelt lyrics, Teddy delivers an intimate and cathartic experience, delving into themes of love, loss, and the complexities of life. With nearly 1 billion global streams across his catalog, Teddy Swims has become a force to be reckoned with, amassing a social following of over 10 million devoted fans and selling out tours across the globe. His undeniable talent has also attracted collaborations with renowned artists like Meghan Trainor, Thomas Rhett, and ILLENIUM, showcasing his versatility and musical prowess.

  

The Who - Who's Next | Life House: Remastered - Interscope Records
Super Deluxe Edition contains 10 CDs (all remastered from original tapes) and a Blu-ray Audio disc with new Atmos & 5.1 surround mixes of the original album and 14 bonus tracks. 155 total tracks with 89 tracks previously unreleased and another 57 tracks with a fresh remix. Included are demos, singles, studio sessions, and 2 complete concerts. Plus, a 100-page hardback book with new liner notes and imagery, a 170-page Life House graphic novel, 2 gig posters, 2 concert programs, 4 buttons and a band photo with printed autographs.

The Remastered albums are available in the following formats: Limited Edition Super Deluxe 10CD/Blu-ray, Deluxe 2CD, CD, LP, Limited Edition Deluxe 4LP, Indie Exclusive Limited Edition Coke Bottle Clear LP, Half Speed LP



The Bites - Squeeze - Earache Records
The latest recruit to earache's chart smashing rock n roll revolution. Following in the footsteps of rival sons, black star riders, goodbye june, blackberry smoke, the temperance movement, massive wagons & those damn crows. Young, wild & ready to rock! The Bites put the party back in rock n roll.



Read More
---
---